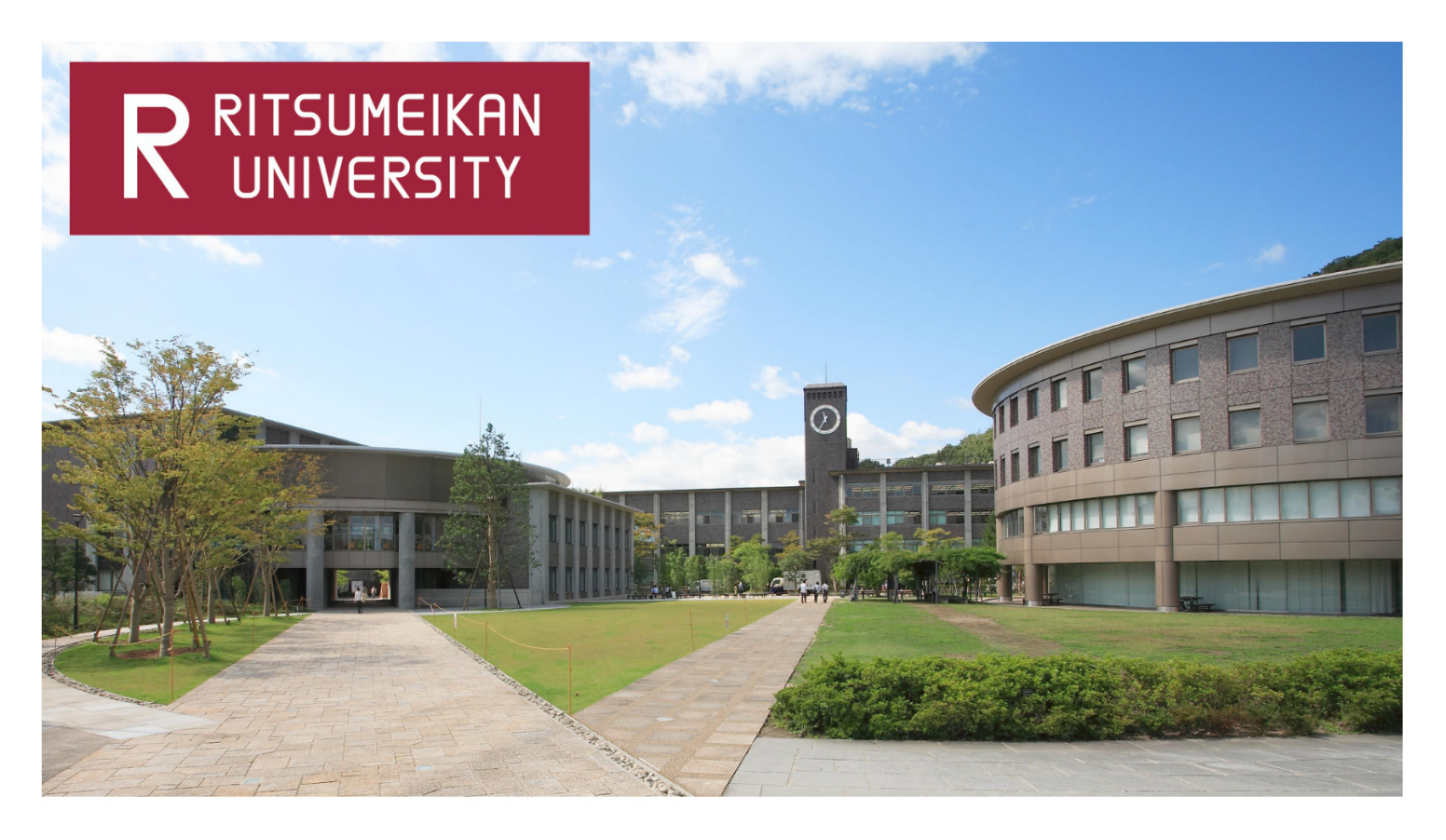 Ritsumeikan University
Welcome to Ritsumeikan!

Today over 3,100 international students from 83 countries and regions (36,000+ students total) study across our three beautiful campuses in Kyoto, Shiga, and Osaka, Japan. We rank top three in Japan by international student count and have a robust support system in place to help them in their academic and daily lives. We also rank top three in the country by number of privately commissioned research projects, and rank in the top three private universities by number and value of research grants, making Ritsumeikan a hub for cutting-edge research.

With unique joint/dual bachelor's degree programs conducted with prestigious partner universities abroad and high-value master's and doctoral degree programs in fields from the hard sciences to the humanities taught all in English, Ritsumeikan has something for students of all ages and interests. Join us at Ritsumeikan, and challenge your mind to change our (the world's!) future!
VIDEOS
Student Interview & Campus Life
That's Why GLA - College of Global Liberal Arts - Ritsumeikan University
立命館大学・アメリカン大学国際連携学科 Joint Degree Program
WHAT IS GS FOR YOU? - Global Studies Major, College of International Relations
What is "CRPS"?
[Professor Interview] ISSE Course
SKP (Study in Kansai Program) at Ritsumeikan University
Student Voice - Didier Gohourou, Graduate School of Information Science and Engineering