Virtual
University
Booths
Tokyo Symposium

Unleash your Potential in Japan
Friday, 1 September
14:45
18:15
JST
MAP
Venue:
G-Lab, East Research Building, Mita Campus, Keio University
Audience:
Open to everyone
Admission:
Free of charge
Language:
English
(No simultaneous interpretation provided)
On Friday, September 1, 2023, Keio University held the Experience Japan Exhibition 2023 & Tokyo Symposium: Unleash your Potential in Japan at its Mita Campus in Tokyo. The event was part of the Ministry of Education, Culture, Sports, Science and Technology's (MEXT) Top Global University Project, to which Keio University was selected in 2014 as one of 13 Type A universities conducting world-leading education and research.
The symposium featured a keynote speech by Dr. Shinichi Kitaoka, Emeritus Professor at the University of Tokyo, who has been dedicated throughout his career to fostering the future leaders of developing countries through an education at Japanese graduate schools. The event also featured presentations by former international students who have established their careers in Japan. In addition, a panel of university representatives took part in a discussion on the challenges confronting Japanese universities and the future prospects in the face of the current geopolitical situation and climate change.
So, what is the significance of studying in Japan for international students? In what ways are Japanese universities able to contribute to society domestically and in the wider international community? We hope this video archive of the symposium provides an opportunity for everyone, and especially those aspiring to go to Japan to study abroad, to truly get a sense of the value of a global education in Japan.
Footage of the Tokyo Symposium has been released through the online Video Archive.
Video Archive
Program
14:15
14:45
14:45
15:00
Opening Remarks
Prof. Motohiro Tsuchiya, Vice-President, Keio University
Mr. Yosuke Kobayashi, Director, International Affairs Division, Higher Education Bureau, Ministry of Education, Culture, Sports, Science and Technology, Japan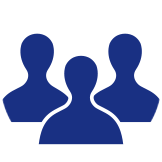 Speakers
15:00
16:00
Keynote Speech "Studying in Japan and the Future of Japan"
Speaker:
Dr. Shinichi Kitaoka, Emeritus Professor, The University of Tokyo
Moderator:
Prof. Motohiro Tsuchiya, Vice-President, Keio University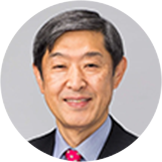 Speakers
16:00
17:00
Session 1
"Career Prospects for Former International Students" Speakers:
Mr. Piotr Kroujkov, Business Design Manager, Accenture Japan
Dr. Md Shamim Sarker, JSPS Postdoctoral Fellow, The University of Tokyo
Moderator:
Prof. Norihisa Miki, Faculty of Science and Technology, Keio University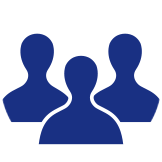 Speakers
17:00
17:10
17:10
18:10
Session 2
"Globalization of Higher Education in Japan: Past, Present, and Future" Speakers:
Prof. Takeshi Hirose, Top Global University (SHARE) Office, Kyushu University
Prof. Mayumi Ishikawa, Center for Global Initiatives, Osaka University
Moderator:
Prof. Hisayo Ogushi, Dean of the International Center, Keio University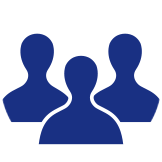 Speakers
18:10
18:15
Closing
Prof. Hisayo Ogushi, Dean of the International Center, Keio University
What is the EJE?
The Experience Japan Exhibition is a Study Abroad Fair that introduces academic programs and scholarship opportunities to students who are interested in studying in Japan. First held in London in 2011, it has become an annual event bringing many people in the UK and beyond one step closer to realizing their dream of living and studying in Japan.
For the previous two years, due to COVID-19, the fair shifted to an online format, attracting over 3000 participants in total. Now that the borders are open and Japan is ready to welcome international students from all over the world, the Experience Japan Exhibition will take place in 2 different formats. There will be a portal website full of everything you need to know about studying abroad in Japan, and we will hold an in-person symposium at Keio University in Tokyo. For this event, 26 universities from across Japan will present a diverse range of opportunities from English-based academic degrees to short-term programs. For those who are looking for non-traditional study abroad alternatives, the exhibition also provides information from grant organizations that offer programs for research and work experience.
If you want an extraordinary experience in an incomparable setting, Japan is the country for you. Find out more at the Experience Japan Exhibition.
The opportunity of a lifetime awaits!
Why Study in Japan?
World-class universities, cutting-edge research and an unrivalled cultural experience, all in an incomparable setting. Here are our top 5 reasons to choose Japan.
Campus Life -World-class education offered on increasingly international campuses
Japanese universities boast a global reputation for excellence and innovation, with 9 institutions ranked in the world top 200 by the QS World University Rankings 2024. High quality education and cutting-edge research make Japan an appealing study abroad destination. Now that Japan is ready to welcome overseas students after the prolonged border restrictions, you will find more opportunities to interact not only with Japanese students but other international students from around the globe.
Culture -Life-changing cultural experiences
Japan has it all — bustling cities with state-of-the-art technology and the latest fashion, majestic snow-capped peaks, tropical beaches and 25 World Heritage sites, not to mention the world-renowned cuisine, hot springs, cherry blossoms, and summer festivals.
Flexible Programs -Degrees and short-term programs offered entirely in English
You may ask, "But I don't speak Japanese, so how can I study in Japan?" Not a problem! Even if you don't speak a word of Japanese, there are still hundreds of
study options
available with many top Japanese universities now offering short-term programs and full-time degrees delivered entirely in English — and the number of courses is growing every year. You will, of course, have the opportunity to take Japanese classes on the side, and, with a little effort, reach a high level of proficiency by the time you complete your studies. Many international students acquire level N2 of the
Japanese Language Proficiency Test (JLPT)
before they graduate.
Career -Boost your career prospects around the world
Studying in Japan not only provides a chance to broaden your horizons and experience a new culture, it will also equip you with a marketable skill set. Reports consistently show that candidates with study abroad experience are highly valued by employers as they develop key soft skills such as cultural awareness, adaptability, determination, and patience — all attributes that are transferable into the workplace. Those who acquire Japanese language skills while studying abroad further boost their career opportunities and earning potential. If you want to stay in Japan to gain work experience, the good news is that Japanese companies from small-scale start-ups to world-famous brands are looking to recruit international employees to support their global strategies, meaning there are more work opportunities for international graduates than ever before!
Cost -Relatively low tuition fees and a variety of scholarships
Tuition fees in Japan are competitive with most other study abroad destinations, and contrary to popular misconception, living expenses are also surprisingly affordable. According to the Japan Student Services Organization (JASSO), international students spend an average of ¥96,000 (US$658) monthly excluding their tuition. Total academic fees for the first year in an undergraduate program in Japan total around ¥820,000 (US$5,617) at a national university and ¥1,100,000 (US$7,535) at a private university (excluding medical, dental and pharmaceutical schools). There are also a wide variety of scholarship opportunities available to international students, including full ride packages, partial tuition fee waivers, or even monthly stipends. One popular option is the Japanese Ministry of Education, Culture, Sports, Science and Technology (MEXT) known for their fantastic scholarship programs and generous monthly stipend.
*Exchange rates are as of June 30, 2023.
These are just a few reasons why studying in Japan is a life-changing opportunity and closer than you may think. Join us at the Experience Japan Exhibition to find out more.
The experience of a lifetime awaits!
Video Archive
EXPERIENCE JAPAN
EXHIBITION 2023
Tokyo Symposium
EXPERIENCE JAPAN
EXHIBITION 2022
Online
EXPERIENCE JAPAN
EXHIBITION 2021
Online