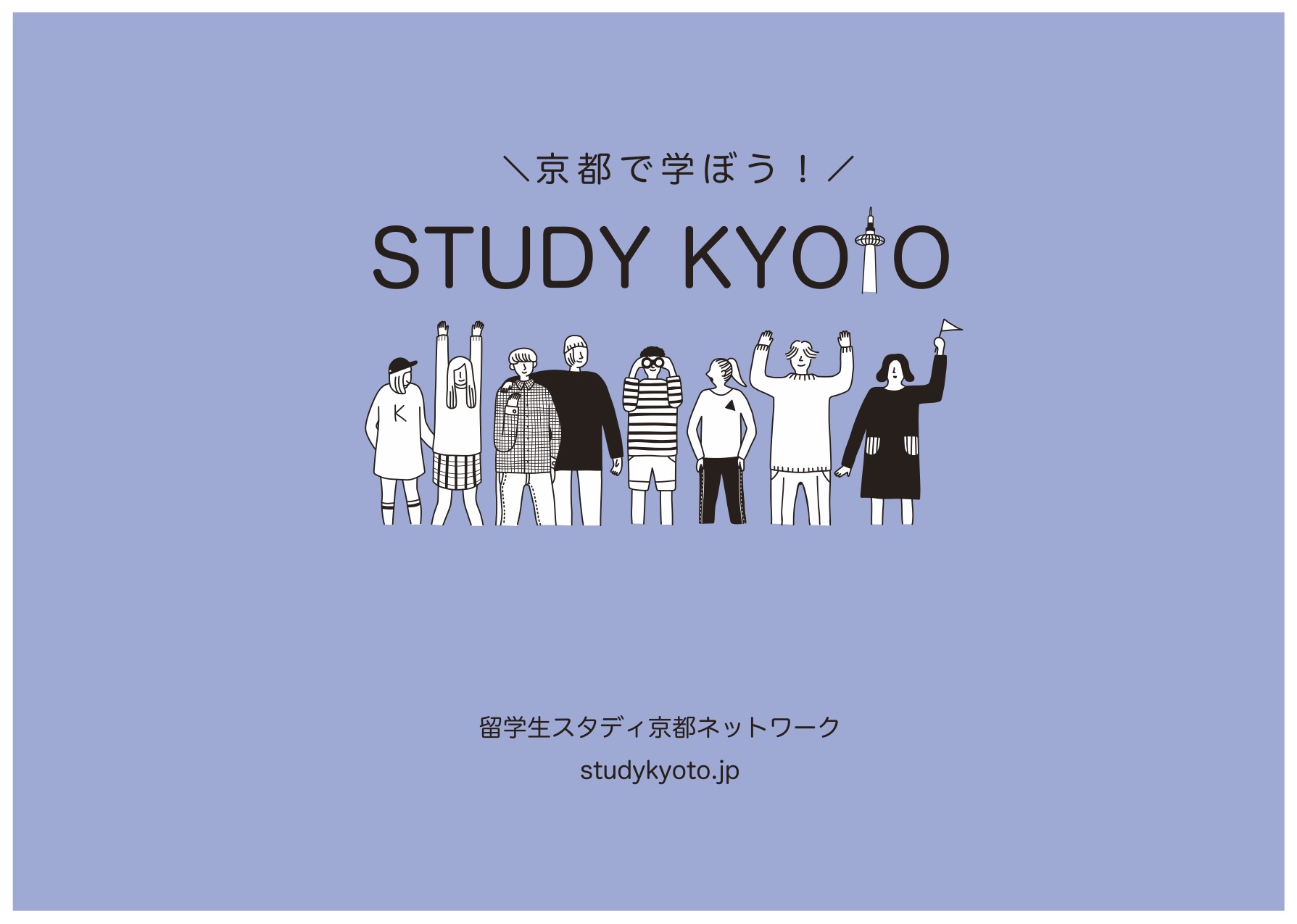 International Student Study Kyoto Network
Kyoto offers you unique curriculums and various educational environments with more than 50 universities, Japanese language schools, colleges, and vocational schools. During your school days, you will find many events organized for students, where you can network with students from other schools as well as the locals.
Our organization, International Student Study Kyoto Network, cooperates with schools, companies, and the local governments in Kyoto to promote Kyoto as a "University Town and Student Town" to the world and to improve systems and the environment to attract and accept more international students into Kyoto. We provide information that helps you prepare for your future study in Kyoto on our website, "Study Kyoto" (https://www.studykyoto.jp/en/). Please check it out.
VIDEOS
School Life ~Hello! Student in Kyoto!~
Weekends ~Hello! Student in Kyoto!~
Job Hunting ~Hello! Student in Kyoto!~
Why Choose Kyoto? ~Student life at universities in Kyoto, Japan~
Kyoto, Life in a Poem
Thank You Kyoto
Full-time father, full-time student